AFA Productions' "A deep journey into Sounds / In C "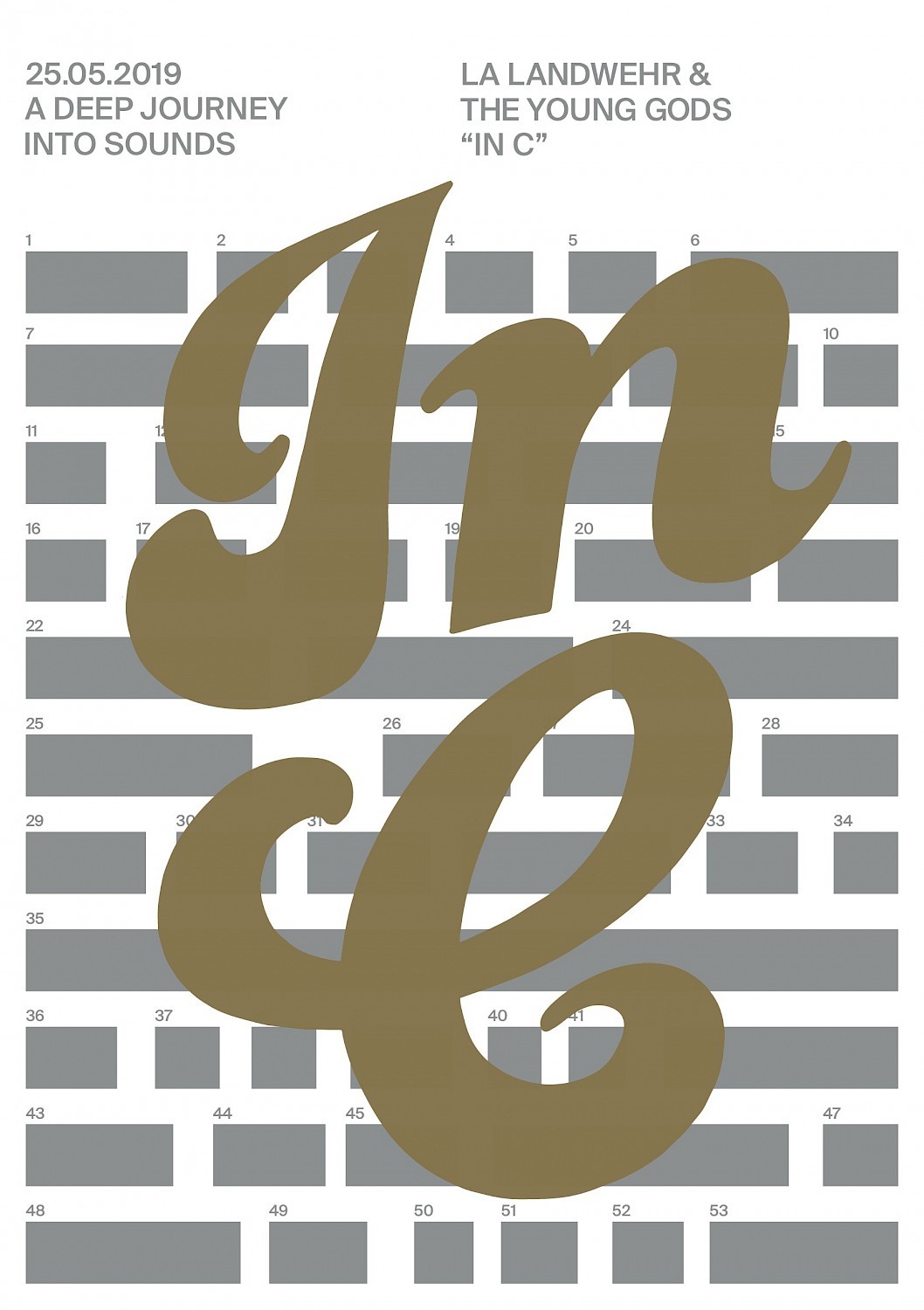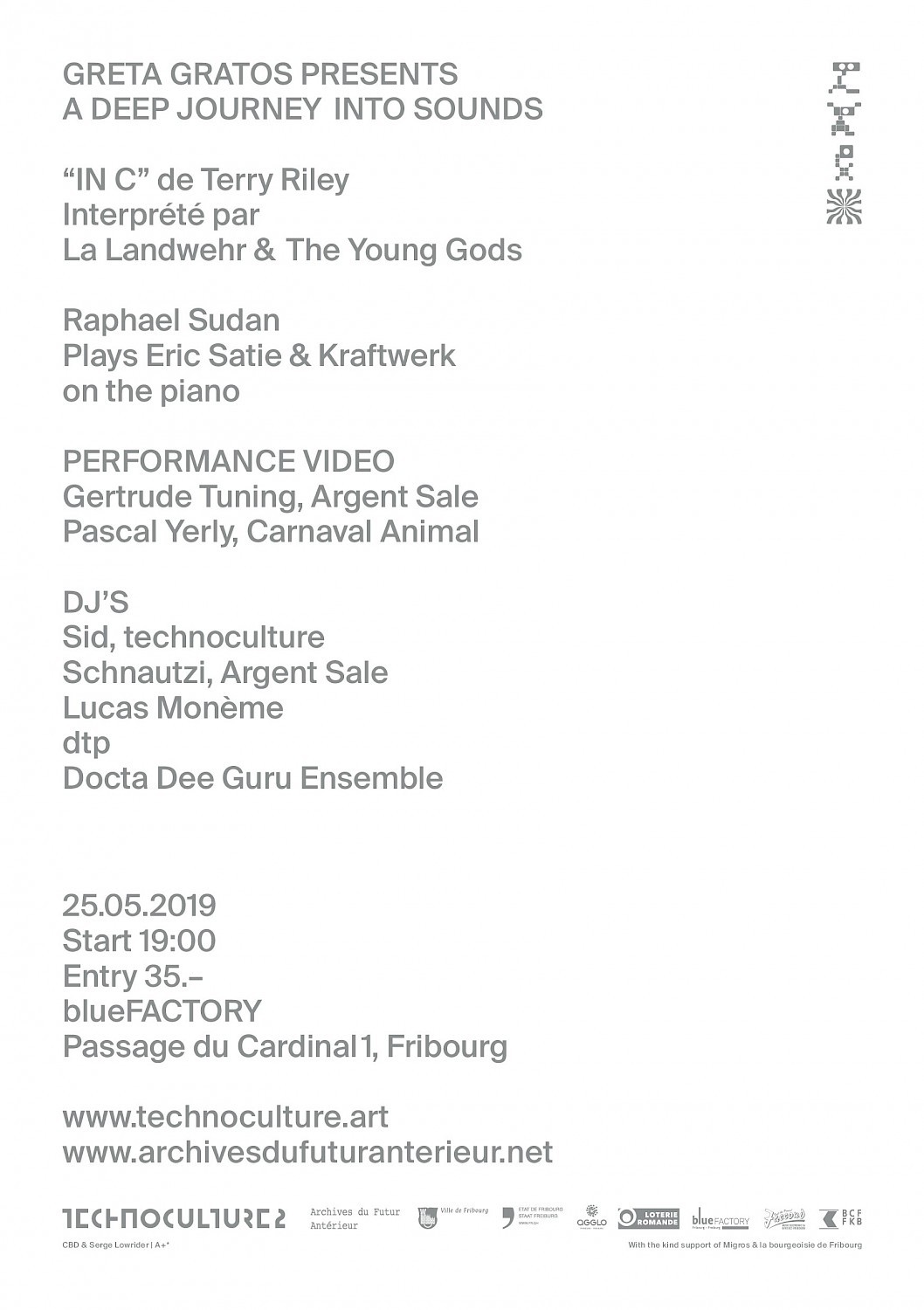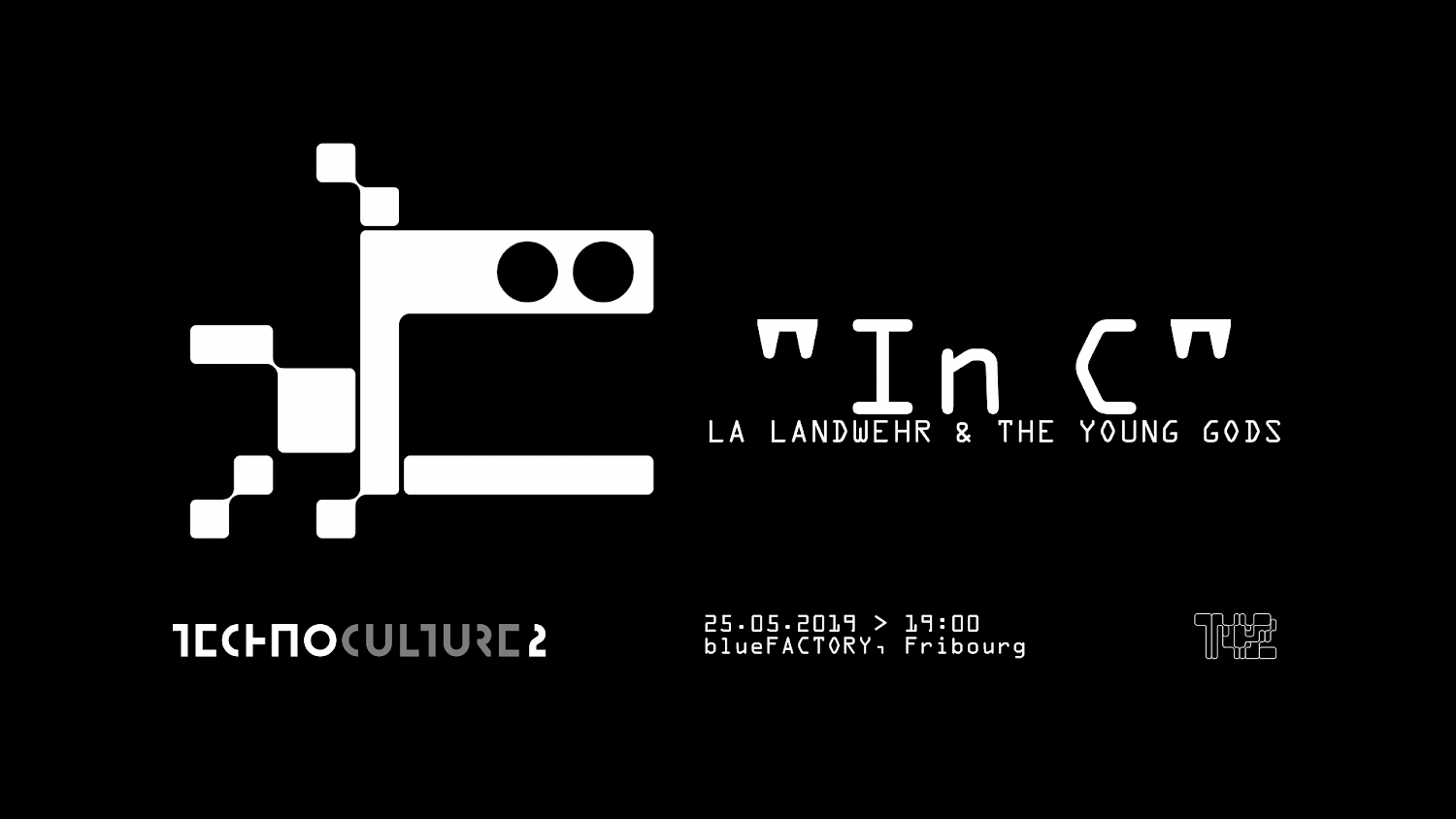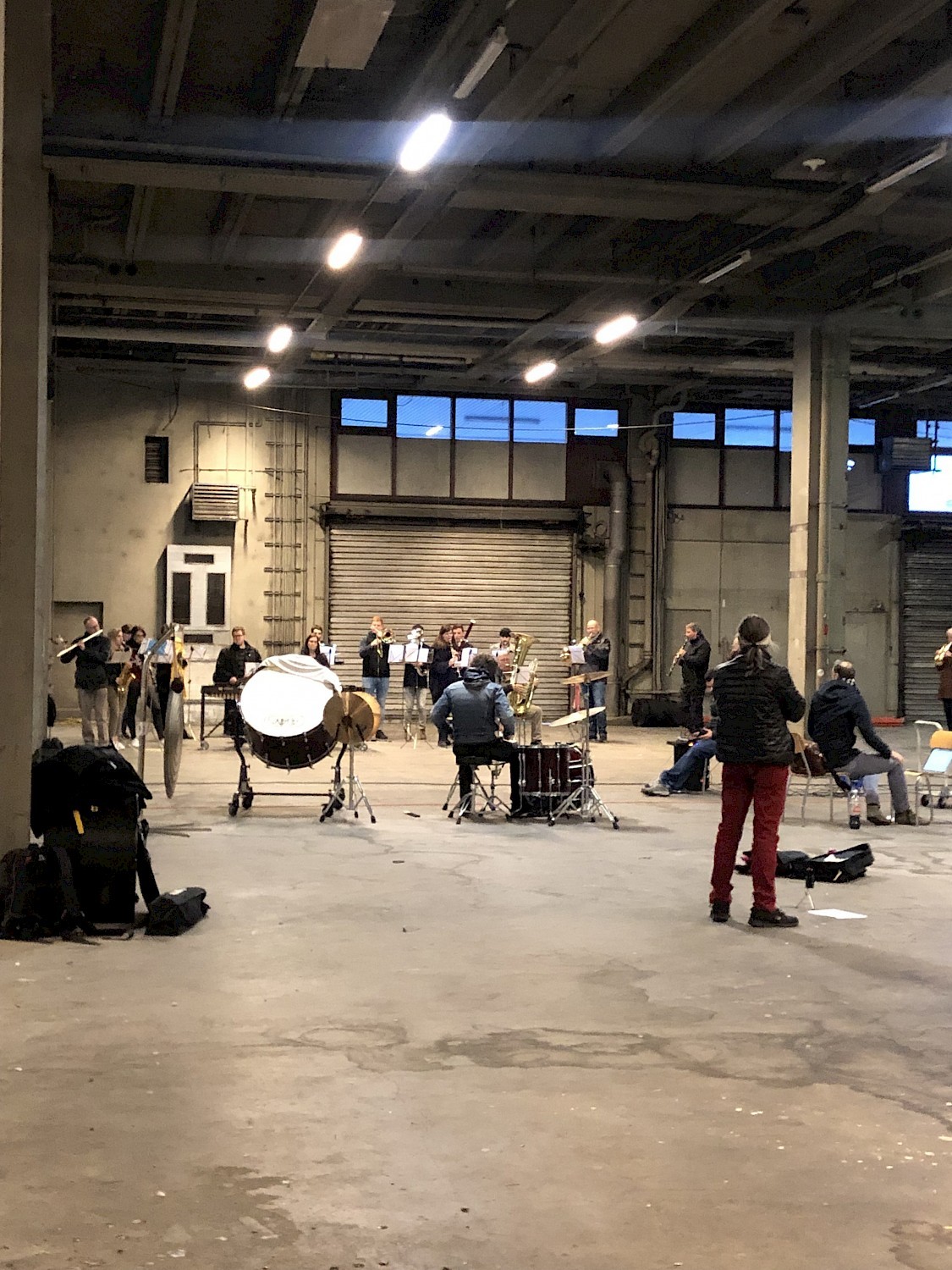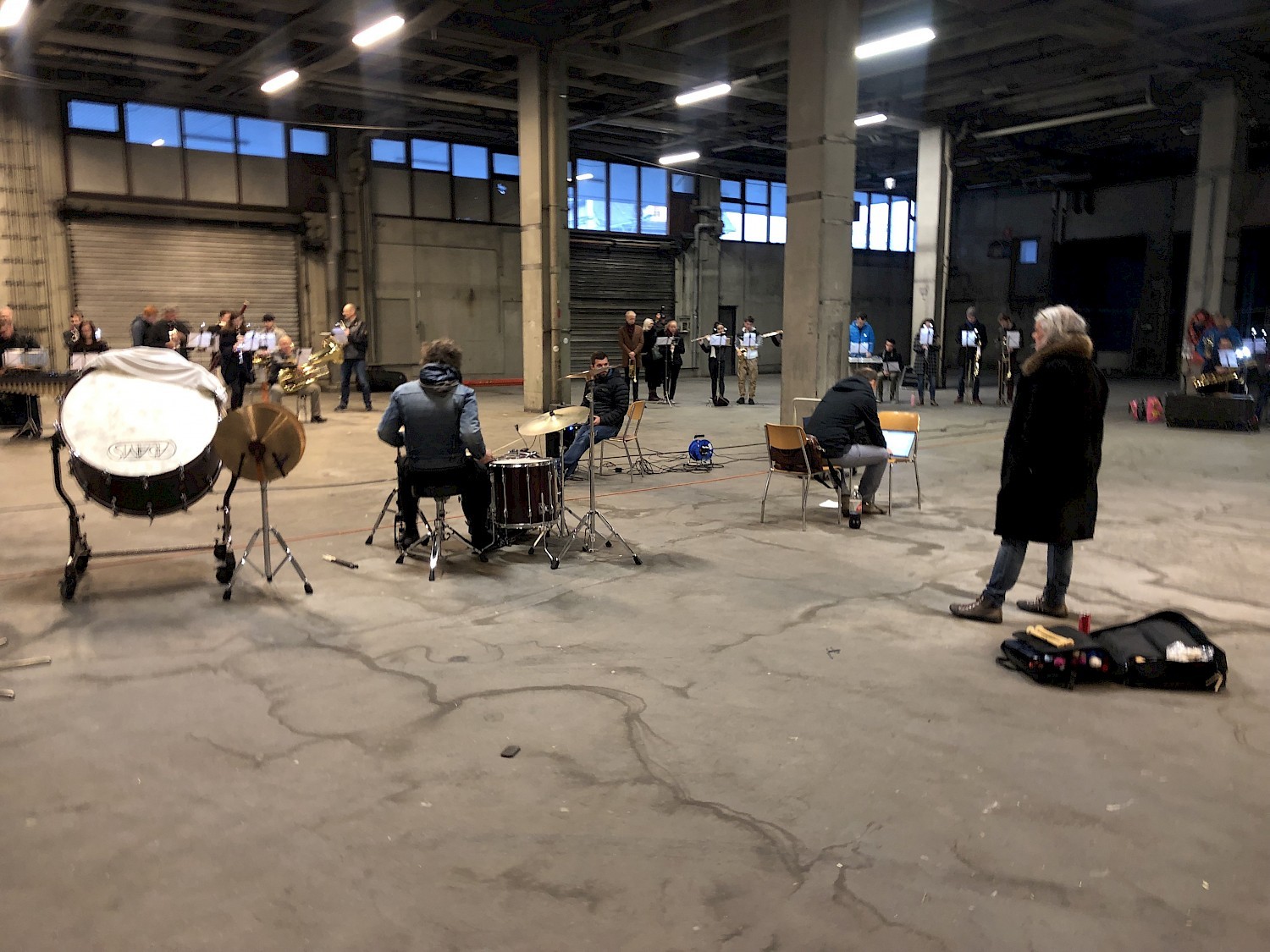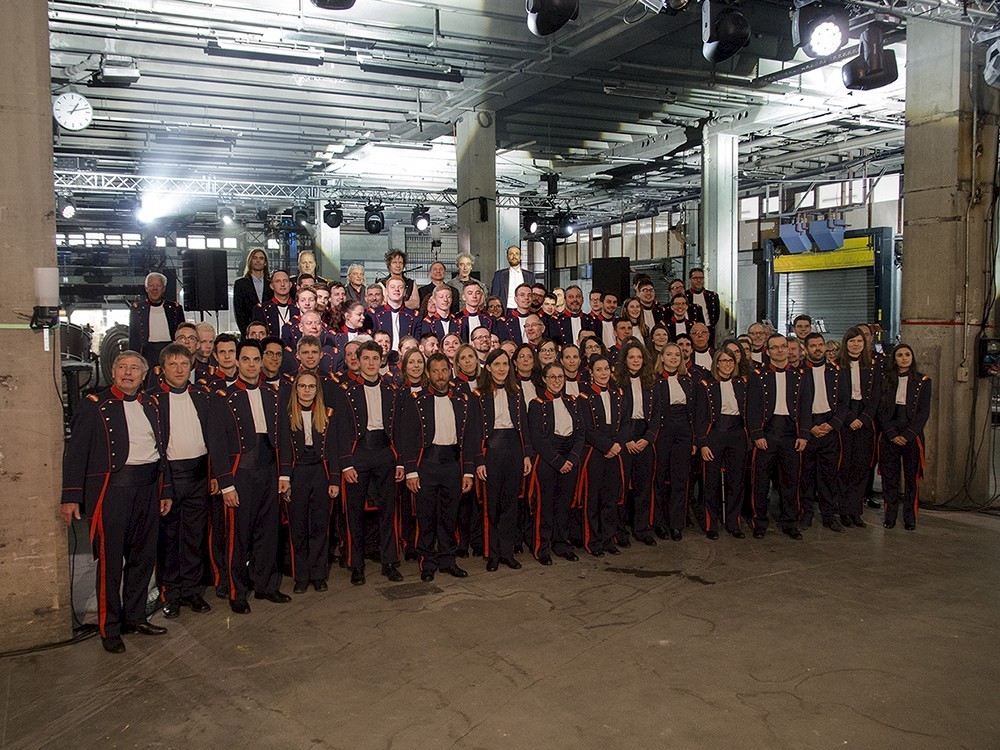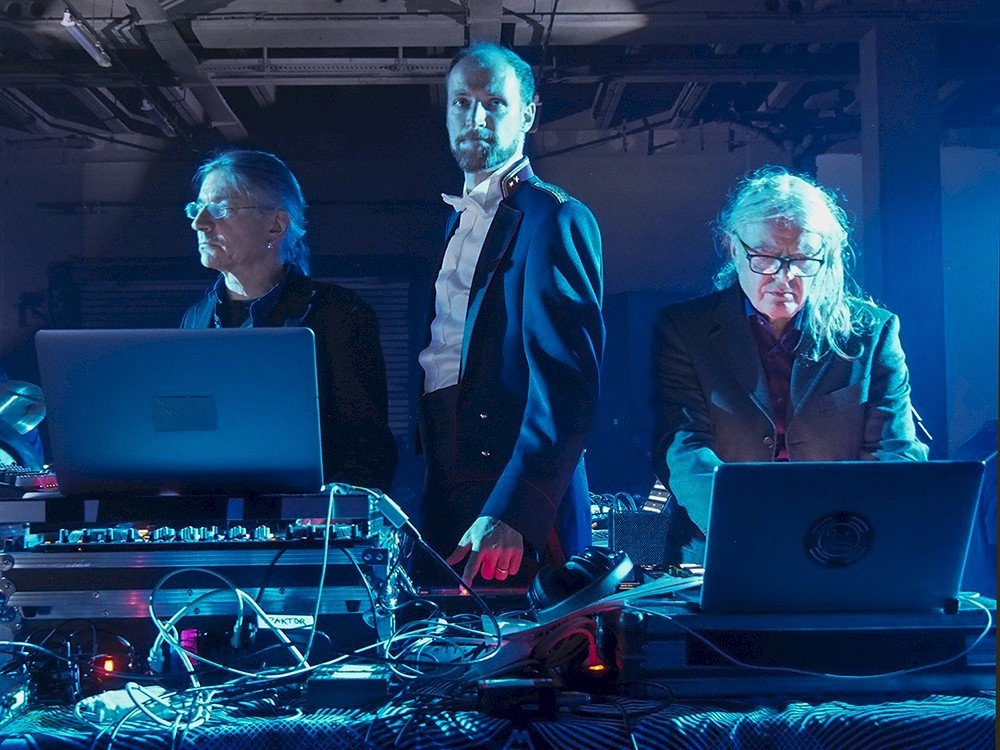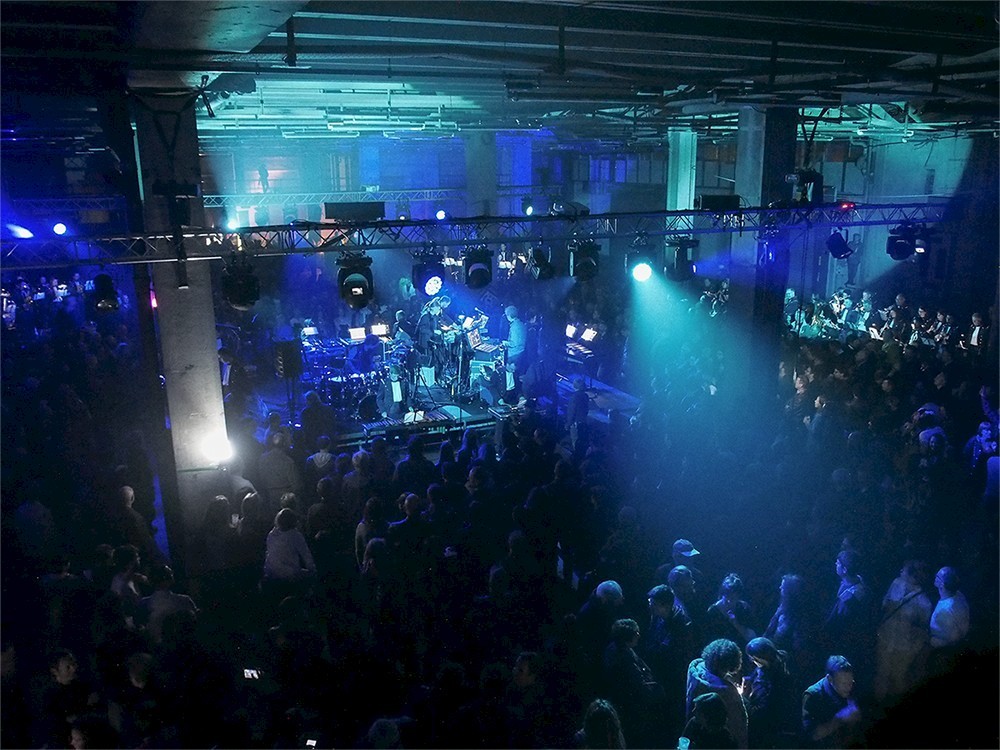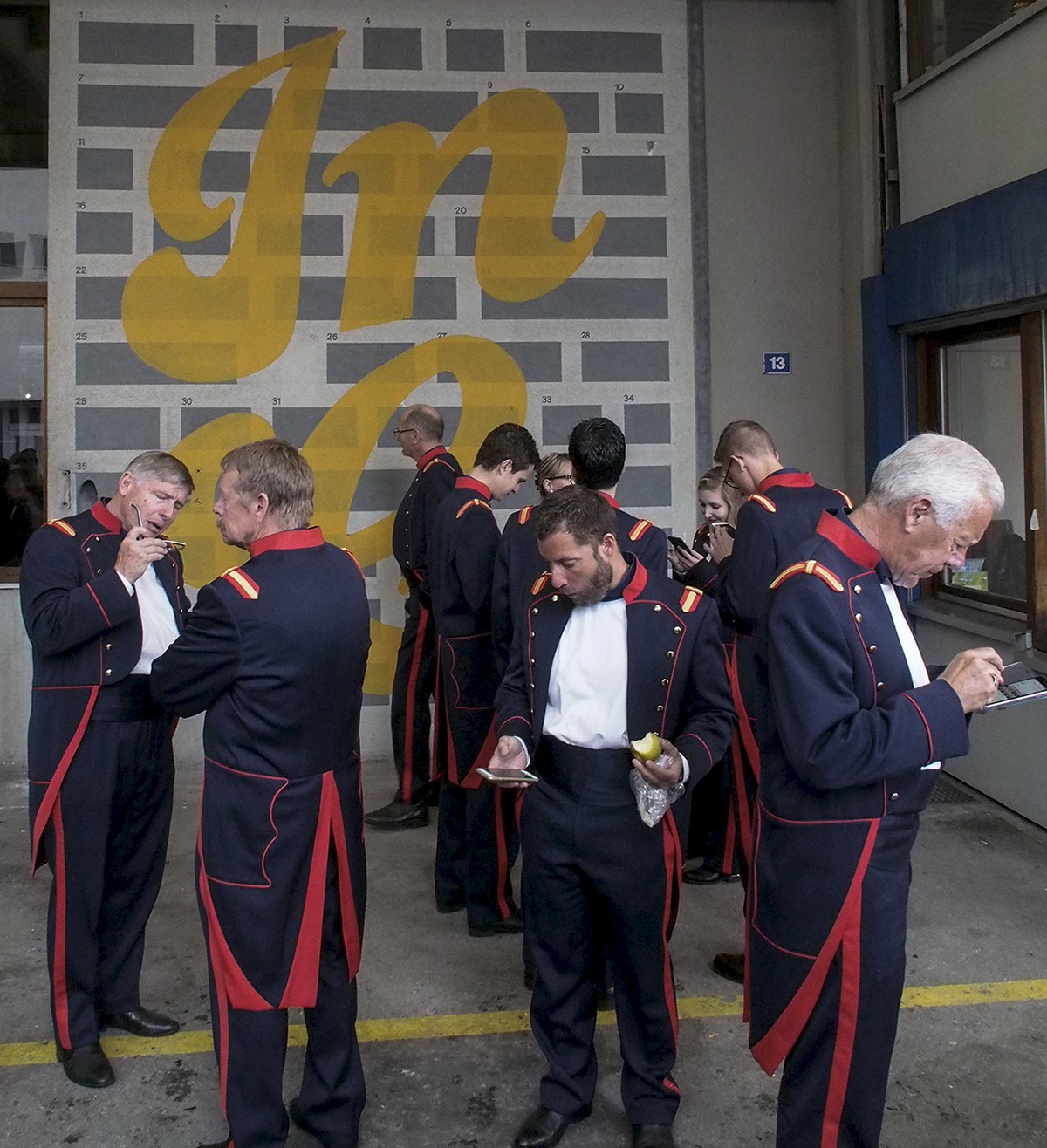 TECHNOCULTURE 2
25.05 - 11.08
PROGRAM
25.05

TECHNOCULTURE [Archives1998]
17h
Espace multiculturel

Opening of TECHNOCULTURE [Archives1998],
An exhibtion about a pioneer curatorial project articulating contemporary art, technology and music TECHNOCULTURE [Computerworld], at Fri-Art in 1998.
with images by Eliane Laubscher Archive, Database and Raoul Pictor.
POINT DE VUE [Eliane Laubscher]
18h
Point de vue
Vernissage d'un Point de vue par le Musée du Point de Vue
La contribution d'une vie à une vision culturelle plus nette. Jean-Daniel Berclaz
" A deep Journey into Sounds " / " In C "
19h
Halle Grise
35.-
Soirée d'inauguration de TECHNOCULTURE 2

Le groupe The Young Gods et l'harmonie de la Landwehr interprètent " In C " de Terry Riley dans un morceau du patrimoine industriel du siècle passé. L'unique représentation de la création musicale " In C " sera accompagnée par d'autres moments musicaux qui font référence à l'évolution de la musique électronique, des racines aux feuilles.

19:30
Raphael Sudan plays Eric Satie & Kraftwerk on the piano
Jack in the Box
Sports et Divertissements
Avant-dernières pensées
Sonatine bureaucratique
Pièces froides
Man-Machine in a Computerworld



21:12
La Landwehr & The Young Gods play Terry Riley
" In C "

dj Sid (TECHNOCULTURE)

23:32
audio/video perfomances by Gertrude Tunning (Argent Sale Records)
& Pascal Yerly [CARNAVAL ANIMALS]

dj's:
Schnautzi
Lucas Monème
dtp & friends

Sitar, Tablas & Harmonium:
Docta Dee Guru Ensemble


Halle Grise,
blueFACTORY
passage du Cardinal 1
Fribourg
Suisse
TECHNOCULTURE 2 est un hommage à Michel Ritter, qui a eu le flair pour la première édition de TECHNOCULTURE à Fri-Art en 1998.

Avec le soutien de la Ville de Fribourg, L' Agglo, le Canton de Fribourg, la Loterie Romande, blueFACTORY, la BCF, Migros, et les membres de l'Association des Archives du Futur Antérieur